Inspect your software and assess the feasibility of new ideas with Nucleus Group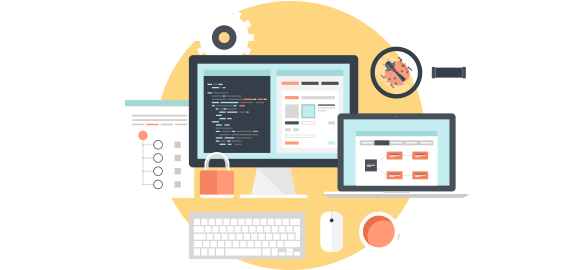 Improve your software
Software inspection is a highly efficient test method of reviewing the source code with the intent of identifying defects and improving
maintainability. According to statistics, up to 80% of defects can be found if this test method is done properly. Software inspections
can be applied in every software development phase, but one of the main benefits of this method is that it can be applied early in
the process. The earlier a defect is found, the lower the costs to repair it will be.

Explore your options
Through our combined expertise in project management, web development and business consultancy, we offer a complete overview
of the quality and the potential of your software. If you want to put a new idea into practice, we'll work with you to explore the options
for the concept as well as its technical execution.

---
Our consultancy services include:
Audit of
existing code
Our experts will
check your software
code to assess its quality and functioning.
Second opinion on ongoing projects
Are you having doubts about your ongoing project? Our developers will provide clarity about the efficiency and quality of the work.
Technical feasibility study
Do you have a brilliant idea for a software application? Our experts will explore the potential technical implementation.
Concept development brainstorm
Custom software can solve corporate problems or bring you closer to your clients. We're happy to explore your options with you.
Want to know more?
If you need more information about software inspection and how it can help your business,
feel free to contact us anytime or schedule a meeting with our experts.