Custom PHP solutions for your business
Nucleus Group provides expert PHP development and consulting services that can help your company grow and reach
its full potential. Our team of PHP developers can create custom PHP solutions, designed based on your business
requirements, at an affordable price.
Our PHP development services include:
Custom website and CMS development.
Web application development.
Custom ecommerce solutions.
Social networking solutions.
API development.
Custom PHP programming and scripting.
---
Outsourced PHP developers

Whether you need a custom solution developed for you or you need experienced PHP developers to join your team for a
limited time, Nucleus Group can provide the right resources for you and your company. Our development teams will be
completely dedicated to your project with a project manager to make sure you are getting the best possible service on time.
Nucleus Group remote teams and developers will work together with you in achieving your company goals with the help
of professionally built PHP solution.
When working with the Nucleus Group team, you can be sure you're saving on development costs as processes are
sorted out and no hidden costs come as a surprise.
---
Benefits of using PHP
PHP is a popular server-side scripting language for the web. Generally speaking, PHP is used to add functionality to
websites that HTML alone can't achieve. It's open-source and free to use making it one of the most used languages
for web programming.
Here are some more benefits of using PHP for your web-based solutions:
Enables fast and reliable web development.

PHP supports all the major web servers.

It supports all the major web browsers.

Has a large amount of database interfaces.

Reduces development time and costs.

Offers various security levels.

It is one of the most secure ways of developing websites and web applications.

Highly customizable and easily adaptable.
These benefits are the reason why PHP is being extensively used across the world for developing
high-class websites, such as Facebook, for example.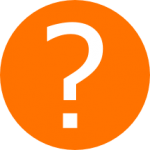 Find out more?
For more information about PHP development by Nucleus Group, don't hesitate to contact us
and schedule a meeting with our professional team. Together we will make the best
PHP web-based solution for your company.