Save time and money with our remote IT services



Nucleus Group expedites the traditional recruitment process and

provides you
with industry experts at affordable prices


Nucleus Group has an extensive team of experts fully experienced in custom software development solutions.
With our remote team, you'll minimize the recruitment time and fulfil all of your development needs.

Besides developers, Nucleus team of professionals consists of project managers, delivery managers,
business consultants, HR and quality assurance experts.

Your needs come first

Nucleus Group experts will provide you with full remote IT services, high quality, expertise and maximum efficiency.
Whatever IT expertise your company needs, we can deliver it at short notice.
We have all the resources we need to focus on developing and launching your software.

The benefits of the Nucleus Group remote services
Here are the top reasons why you should hire the Nucleus IT experts:

Abundance
You will get a full remote IT team that will always be available and focused on your project, just like an in-house team!
Flexibility
Our team members are very flexible and will adjust their work methods to meet your company's needs.
Scalability
The Nucleus remote IT team will completely commit themselves to your daily scrum and become a part of it.
Senior talent
As highlighted before, our team members are experienced IT experts, so you will have access to their expertise and knowledge.
Affordable fees
Since we handle recruitment carefully, we can assure you that our remote developers and other team members provide cost-effective services.
Synergy
If you have an in-house team, our remote developers will integrate seamlessly with them and your overall company infrastructure.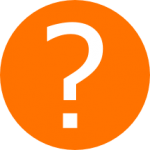 Find out more
Want to know how your business can benefit from hiring an outsourced IT expert team?